Arahne Chinese web site
Details
Arahne有中文的网站。 欢迎观看: www.arahne.com.cn
If you can't read a line above; Arahne has a new Chinese webpage!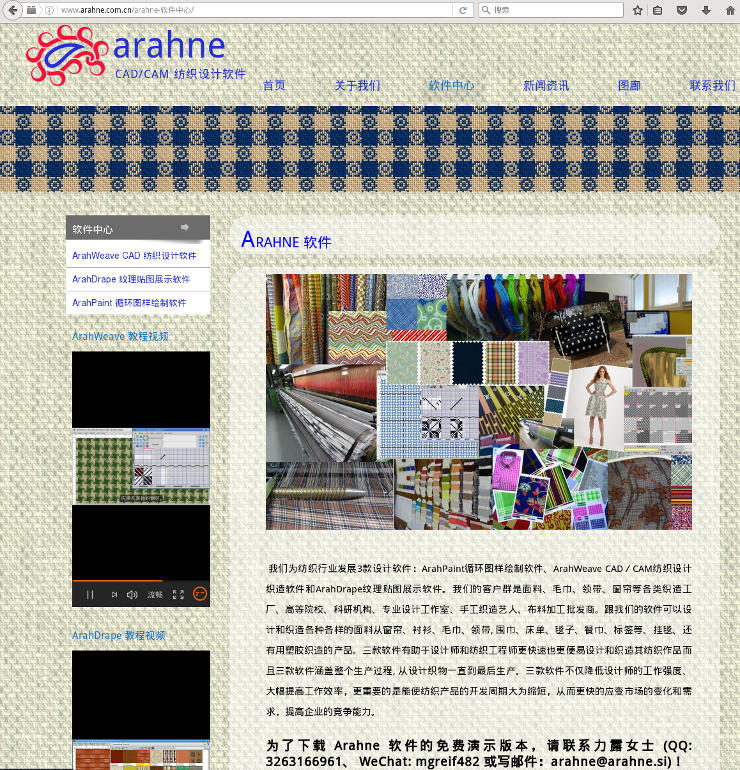 Advanced ArahDrape user from Vietnam
Details
One of our satisfied customers from Vietnam! With the help of ArahDrape texture mapping software, HANÕI TAILOR created a website on which a customer can design and purchase his own custom shirt by choosing his preferred fabric, pocket, collar, cuffs, buttons and much more. Check their website: Hanoi Tailor.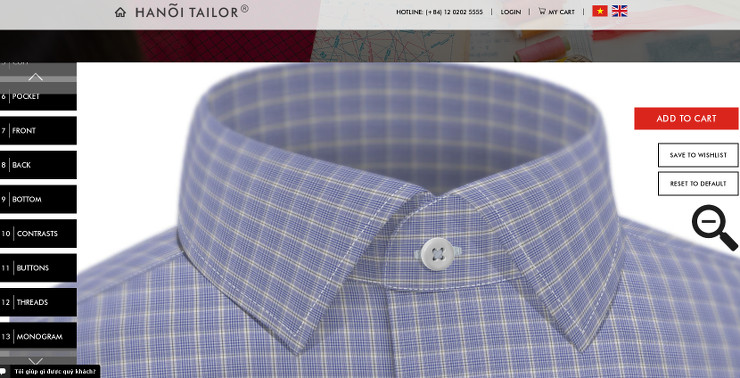 Merry Christmas and happy New Year!
Details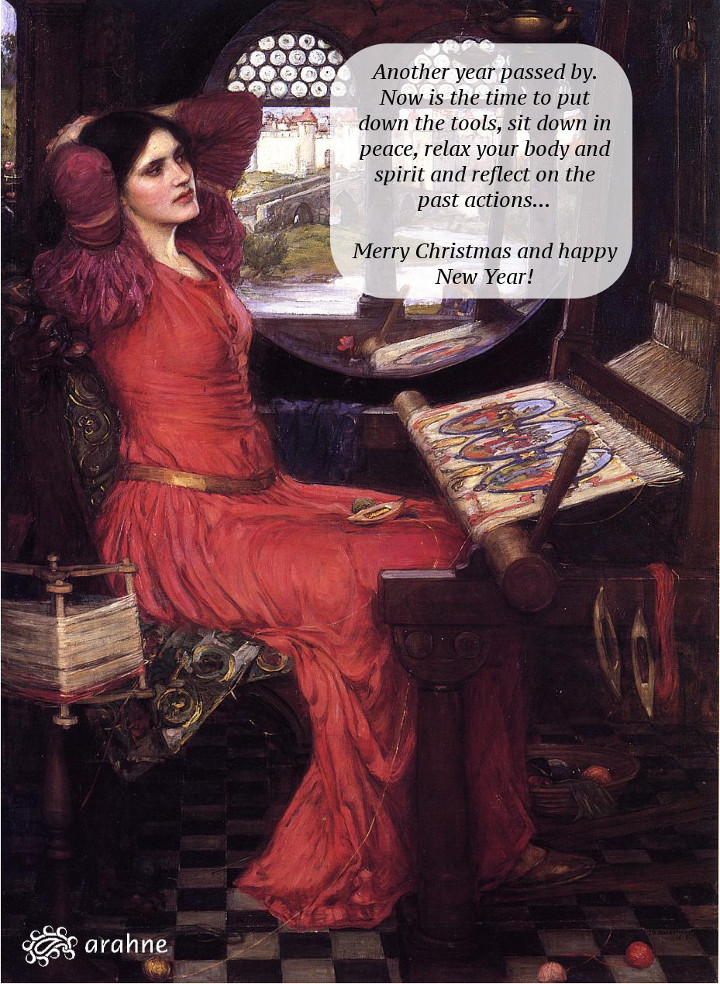 (Painting by John William Waterhouse: "I'm half-sick of shadows" said the Lady of Shalott.)
Vivid fabric simulations with scanned yarns
Details
ArahWeave 7.2b finally supports scanned yarns.
You can compare tapestry fabric simulation with a scanned yarn and normal straight yarn.
You see that the one with scanned yarn is much more vivid and realistic. Of course, you could already used drawn yarn model before, but few customers had the patience to hand draw complex yarns.
Before...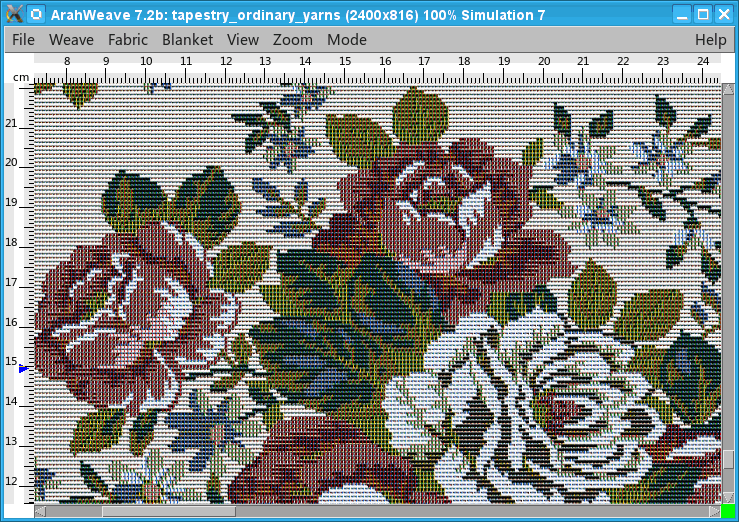 ...and after.