Shiny new feature in ArahDrape 2.0d software
Details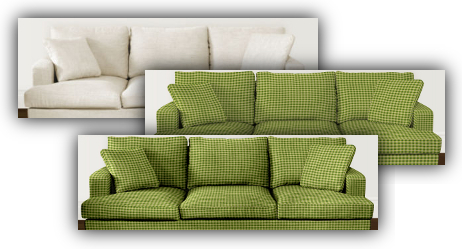 ArahDrape texture mapping program was always one of the most appreciated solutions amongst designers, upholsterers, tailors, dressmakers and establishments without their own production.
To make a presentation of a fabric on final product, without sample weaving and without sewing a prototype is a great way of reducing costs. Furthermore, it is also a marketing tool for presenting company's collection or help clients decide which fabric they like.
We always strive to make the presentation the most realistic. Our goal is not to be able to distinguish between the original image and the texture mapped simulation.
The new feature works great with shiny surfaces and darker garments!
| | | |
| --- | --- | --- |
| Starting image | Without the new feature | With the new feature |
| | | |
Arahne is celebrating its 20th Anniversary
Details

This summer Arahne celebrates two decades of progress, development and service to textile industry.


 

LJUBLJANA, SLOVENIA, July 25th, 2012. In the summer 1992 two engineers have decided to build a powerful tool that would help textile professionals in performing their work.

"I was fed up with the bureaucracy in universities and government research institutes, I wanted to develop something really useful." said one of the founders Mr. Dušan Peterc, who is still one of the leading developers on the products. His devotion to the textile industry has lead to the development of three Arahne products that cover different work processes in textile industry. ArahPaint enables designers to create seamless repeat patterns. ArahWeave covers all techniques in dobby and jacquard weaving; its advanced features result in accurate technical calculations and astonishing fabric simulations. Whereas ArahDrape helps designers, manufacturers and retailers in presenting their fabrics on various objects.

Arahne has expaned its market all over the globe. After 20 years customers all over the world continue to choose Arahne because of the fast response, willingness to meet their needs and high quality support. According to Carlo Antonio Danzo, the owner of Tessitura val d'Agno and Manifattura Fossa "Arahne developers do not stop at the superficiality of things, but want to learn the essence". Arahne continues its developments and will most likely became one of the most influential companies in the field of weaving software. As the cofounder Simon Weilguny, now Head of software department in Koper Bank says "Arahne has a technology aware, customer focused manager with positive influence on his coworkers, who is able to manage a R&D company in a very turbulent market".
A lesson from optical illusions
Details
There is a new lesson available on our web page.
Click here or browse to support from the menu. You will find useful training videos and step-by-step tutorials.

The latest lesson is about optical illusions.
If you can count more than three colors in the picture on the left it's best to read the lesson.
Arahne awarded with AAA Creditworthiness Rating
Details
We are pleased to announce that Arahne was awarded the AAA Creditworthiness rating by Bisnode, a Swedish credit rating company.
AAA rating is based on the balance sheet of the last three business years and forecasts the safety of operations in the future.
Only 1,18 % of Slovenian companies got the AAA Creditworthiness rating in 2012.
Arahne is a stable and profitable company with 20 years of experience. Our results guarantee, that we will be a reliable partner also in the future.
Arahne brochure
Details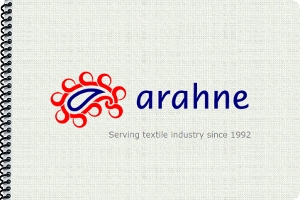 Arahne brochure is now available for print. It will give you a quick overview of Arahne software : ArahWeave, ArahDrape and ArahPaint.
It explains all basic functions and highlights Arahne's advantages. You will learn about the supported textile machinery and see Arahne newest developments on 3D fabric simulation and Tablet application.